November 2022
Lost and Found
Franklin's Lost and Found is beginning to grow. Please remind your students to check this area for any items that may have been misplaced. The Lost and Found is located across from the Music Room.
Franklin Family Night at the Wisconsin Herd Game
Friday, November 4, 2022
7:00 pm
Please click on the following link to order your tickets for this event: Order Your Tickets Here
Please click on the following link to view the flyer below more closely: Franklin Herd Flyer
Scholastic Book Fair and Ice Cream Social
Tuesday, November 8, 2022
5:00 to 7:00 pm
The Scholastic Book Fair will run at Franklin School November 8 to November 10. Please join us for a family night kick off of the book fair along with an ice cream social on Tuesday, November 8, from 5:00 to 7:00 pm. Please click on the following link to view the details of this event including book fair hours and location: Book Fair-Ice Cream Social
Thank you!
A big shout out to Girl Scout Troop 2325, and Troop Leaders Katie Rothenbach and Kendra Kraus, for making the over 800 Boo Grams purchased by you for our students to receive on October 31.

Lunch/Recess Schedule 2022-23
Kindergarten:
Lunch 11:00-11:30 am/Recess 11:30-11:45 am
Grade 1:
Lunch 11:20-11:50 am/Recess 11:50-12:05 pm
Grade 2:
Lunch 11:25-11:55 am/Recess 11:55-12:10 pm
Grade 3:
Lunch 11:30-12:00 pm/Recess 12:00-12:15 pm
Grade 4:
Lunch 11:15-11:45 am/Recess 11:45-12:00 pm
Grade 5:
Lunch 12:00-12:30 pm/Recess 12:30-12:45 pm
Media Center News
Greetings from the Franklin Media Center!
Book checkout is in full swing and we love seeing your reader come in weekly to check out books.
In order to keep your reader restocked and reading as much as possible please see the following tips for remembering book returns.
1. Check with your child's teacher to add their weekly check out time to your calendar.
2. Keep books close to your child's school backpack so they don't get mixed up in your home book piles.
3. Schedule nightly reading times and send the books back as soon as they are completed.
Thank you!
Mrs. Daniels, Media Specialist
Thank you to everyone who ordered from Art to Remember! Your support of the art program at Franklin is greatly appreciated! All items will be delivered before Christmas!
Also, If anyone has any one-gallon ice cream pails they are looking to get rid of, I will gladly take them off your hands!
Mrs. Mueller, Franklin Art Teacher

Lunch Supervisors Needed
Franklin is now hiring ENTHUSIASTIC and ENERGETIC staff for lunch recess supervisor positions.
HOURS: 11:00am-12:30pm daily.
RATE: $15.13/Hour
If interested, please contact Jami Kohl, Principal, at 920-424-0078 or via email: jami.kohl@oshkosh.k12.wi.us

Franklin Winter Concert
For students in
Kindergarten, Grade 1, and Grade 2
Monday, November 14, 2022
6:00 pm
Alberta Kimball Auditorium
The Franklin Winter Concert for all Kindergarten, 1st Grade, and 2nd Grade students will be Monday, November 14, at 6:00 pm at the Alberta Kimball Auditorium at West High School. All performers should arrive by 5:40 pm to use the bathroom and find their assigned seats at the back of the auditorium. Thank you to all families for your support of our music program on this very special day.
Mrs. Tiedt's
Parent Connection
Dear Franklin Family,
I've created a mailbox for you to reach me by clicking on the following link: Mrs. Tiedt's Parent Referral Mailbox. You may also reach me via email: nicole.tiedt@oshkosh.k12.wi.us or by phone at 920-424-0078 ext 1528.
I am in each classroom every other week teaching guidance lessons. Please ask your student about the website that I've created for them as well. Click here to check out Mrs. Tiedt's Counselor Connection Website.
This is a stressful time for everyone. Remember we are here for you. If you need anything, check out this Oshkosh Area Community Resources link.
If your family is experiencing difficulty at home, I would like to provide additional support at school. I understand that you are not always able to share details and that's okay. If your child is coming to school after a difficult night, morning, or weekend, please call me and just tell me to "Handle with Care." Nothing else needs to be said or asked. This will let me know that your child may need extra time, patience, or help throughout the day. Don't be afraid to ask for help. We are all in this together.
Check below to see what's happening this month in guidance!
Wishing you well,
Nicole Tiedt

What's Happening in Guidance?
During the month of November we will be focusing on Kindness! November 13th is World Kindness Day! We'll spend the month watching for kindness throughout the building. We'll learn the true meaning of bullying and the difference between someone being mean or rude or being a bully.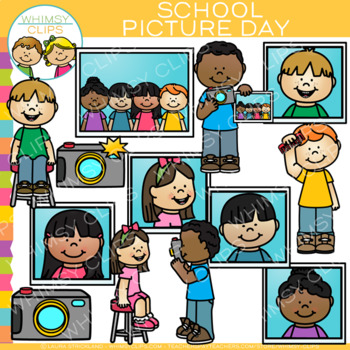 Picture Retake Day
Thursday, November 10
Network Photography is planning to take school pictures at Franklin on Thursday, November 10, from 8:00 to 9:00 am. Any student that was not present on October 6 will have their picture taken along with anyone needing theirs retaken.
Parents who pre-ordered picture packages received those packages the last week of October. Parents should notify the teacher or the office if their child will need a retake and return any picture packages that you received that you want to return.
Photo packages can be ordered at the following link begining November 1 and the photos will be shipped to school: Network Photography Picture Ordering Link
Network Photography Picture Retake Day Information Fly
Note: If you order using the composite picture card that was sent home with your child, you pay shipping to your home.
Please contact the school office with questions.
Parent/Teacher Conferences
Parent-Teacher Conferences for the first quarter will be held on Tuesday, November 15, 2022 only by teacher request. (NOTE: Franklin will not hold conferences on Wednesday, November 23, as indicated on the district Teacher and Student 2022-23 Calendar)
Forms went home with students on November 1 indicating whether or not a formal conference is recommended at this time. If a conference is recommended, the time of your conference will be listed on the form and will be scheduled between 3:15 to 4:45 pm on Tuesday, November 15, 2022, for approximately 15 minutes in your child's classroom. Please contact your child's teacher if you have any questions or if the if the time chosen does not work for you.
Breakfast/Lunch Menus
Please click on the following link to view the lunch menus each month:
Food Service Information and Menus

Change of Clothing
Our younger students are strongly encouraged to keep a change of clothing in their backpack in the event they soil their clothes due to recess activities, lunch spills or health issues. Due to space limitations, we do not keep extra clothing at school to accommodate these needs. Parents/Guardians will be called to bring needed clothing. In addition, parents of students who have ongoing bathroom accidents may need to be called to assist their student, if necessary.
Outdoor Recess/Personal Property at School
Franklin students will be going outside for recess, weather permitting. Students are expected to participate in outdoor recess with their classmates and should come to school prepared to go outside with the proper clothing, shoes, etc.
A doctor's note is required if your child will need to stay in for a length of time longer than 3-5 days. Please keep in mind that toys, phones, electronic games, and sporting goods should be kept at home as we do not want to risk loss or damage to your personal property.
Professional Development Days
(Note: There will no longer be Early Dismissal Days for Professional Development)
As indicated on the School Calendar at the link above, there will no school on the following dates due to Teacher Professional Development. Please look carefully at the student calendar for all other days off as well. The Profesional Development dates are as follows:
Friday, November 11th
Friday, December 9th
Monday, January 16th
Friday, February 10th
Monday, February 20th
Friday, March 10th
Friday, May 12th
Birthday Treats/Invitations/and Books
Treats: Edible birthday treats are not allowed per district policy. Students are allowed to bring a small, tangible birthday treat such as pencils, stickers, glowsticks, etc.
Invitations: Classroom teachers may not distribute birthday invitations to students unless they are going to an entire class. If you are inviting kids from another class, that whole entire class would need to be invited too. We prefer that birthday invitations get handled outside of school.
Birthday Books: Each year our Franklin PTO raises money to purchase books that are kept in the Principal's office. Students are invited to the Principal's office on their birthday to pick out a book to keep and take home. Students with summer month birthdays are also included in this activity during the last months of school.
PTO Holiday Shopping Fair
The PTO will be hosting a Holiday Shopping Fair for students on Friday, December 2, as detailed above. They are looking for donations for this event. Please click on the following link to view the flyer for donations up close: Donations for Holiday Fair Flyer
PTO Holiday Shopping Fair
Friday, December 2
5:00 to 7:00 pm
The Franklin PTO will host a Holiday Shopping Fair on Friday, December 2, from 5:00 to 7:00 pm, which will includes a shopping fair, face painting, milk and cookies, and meeting Santa. Please click on the following link for the Holiday Fair Flyer and Details: Holiday Fair Flyer