Newsletter - May 2020
Reminders from the office...
The OASD's Free Grab-and-Go Meal program (Monday-Friday) is ongoing; it IS NOT impacted by the State's Safer-at-Home Order. LEARN MORE: bit.ly/2xfSV8Y

Registration for the 20-21 School Year: The OASD's required Annual Student Update (Enrollment) for Returning Students began last month. Please take time to complete the annual enrollment by going to your Parent Portal. In the Index you will click on "more" to see the annual student enrollment. Remember that the parent whose address is in the Franklin attendance area is the guardian who has access to do the annual update. We recommend that all parents update their portal even if you are not doing the annual registration. If you have questions or need assistance, contact our school secretary, rebecca.kleven@oshkosh.k12.wi.us.

Our district Media/Technology staff is working diligently to assist families with Chromebook issues. Please see the information below as well as a link to get assistance if you are having a Chromebook issue.
May Counselor Newsletter
Please click on the following link to view the May Counselor Newsletter from Mrs. Nicole Tiedt: May Counselor News

Mrs. Nicole Tiedt, School Counselor -Mailbox
Mrs. Tiedt has created a mailbox for you to reach her or share a message by clicking on the following link: Mrs. Tiedt's Mailbox
She is using this mailbox during this at-home learning time. You may also reach her via email: nicole.tiedt@oshkosh.k12.wi.us.

These are interesting times, but we will get through them together! Miss you all!

Sincerely,
Mrs. Tiedt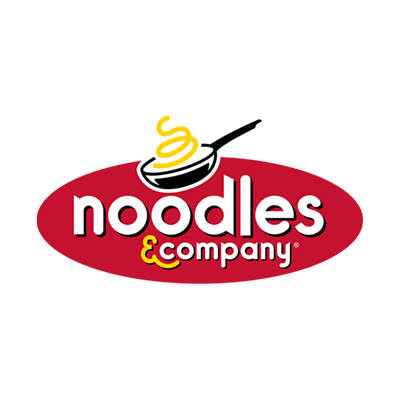 Noodles & Co.
Playground Fundraiser
Monday, May 4, 4:00 to 8:00 pm
The PTCO has coordinated with Noodles & Company to do a fundraiser to benefit the Franklin Playground on Monday, May 4. s a Franklin PTCO will receive 50% of proceeds from purchases from 4:00 to 8:00 pm. You must give/enter the promotion/coupon code GIVING25 when placing your order for Franklin to receive the 50% proceeds. Please click on the following flyer/links for the details:
Kringle Sale: The Kringle Sale has been cancelled. Please make sure that you have returned any money that you had collected from customers.

YMCA Before and After School Care Services
Registration is now being accepted for the 2020-21 School Year. The YMCA provides fee-based, on-sight care for our Franklin students. If you need these services, you must register each year. Here is the link for next year's registration: YMCA Care Services

K-5 Art Department
At-Home Learning Page
Please click on the following link to view the Oshkosh Area School District's K-5 Art Department At-Home Learning Page:

BoxTops for Education
Hello Franklin Families! Even though we are all stuck at home, it is a great time to remember to save your boxtops. Most of the boxtop products no longer have the traditional boxtops on their products. However, there are still a few things here and there. It would be great to have a big collection when school resumes.
Also, don't forget to download the new boxtop app. In the app, you can take a photo of your store receipt and then the app will send the boxtops directly to our school. It is that simple. There are also bonus boxtops available throughout the month. As a school we have raised over $500 through the app this school year alone. I know if everyone uses the app, we could see that number increase rapidly. Thank you to those who have downloaded the app. For information on downloading the app, please click on the following link: Boxtops for Education
If you have any questions, please contact the PTCO via email: franklinelementaryptco@gmail.com
Thank you!

Chromebook Assistance
If your child is having issues with their Chromebooks, our staff is working hard to make sure your child is able to continue their learning at home. Please click on the following link to get assistance with Chromebook issues: Chromebook Assistance Link
Other Resources:
Need Help? janet.rettig@oshkosh.k12.wi.us
Janet Rettig, Instructional Technology and Information Specialist
May/June
Specialist Schedules
Please click on the following link to view the Art, Music, and Phy-Ed schedules for this month: Specialist Distance Learning Schedule

Seeking Talented 4th and 5th Graders!!!
4th and 5th Grade Students - You are invited to audition for the Franklin 2020 Virtual Talent Show! Ms. Mindock has sent out a Google form to you and your families. Fill it out to "audition" for the Talent Show. All talents welcome! Music, jokes, acting, singing, juggling, hula hooping, and more! Deadline to fill out the Google form is May 11th. Email Ms. Mindock with any questions at maralee.mindock@oshkosh.k12.wi.us

~Ms. Mindock