October 2021
Quick Reference/Notes...
DISTRICT HANDBOOK: The OASD has put together a School Year Handbook for the 2020-21 School Year. Please click on the following link to view this information: OASD 2021-22 School Plan Handbook

VISITOR PROTOCOLS: Please refer to Section 4.1 of the District Handbook above in regards to entering the school building. Parents will not be allowed to enter the school building for any reason, unless pre-approved by the building principal or designee. Parents needing to drop off or pick up their child during school hours will need to call the office at 424-0078 (press "0") and then wait out in their car for a staff member to meet you. Parents will not be allowed to enter the building to visit classrooms or the cafeteria without explicit permission from the building principal.

DRINKING FOUNTAINS UPDATE: Students and staff may drink directly from the drinking fountains at school. Students are still encouraged to bring in a reusable, non-breakable bottle to fill when needed.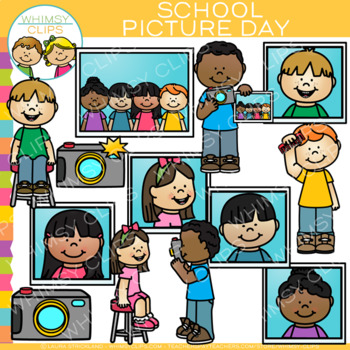 Picture Days
Thursday, September 30
Thursday, November 4 (Retakes)
Network Photography was at Franklin School on Thursday, September 30 beginning at 8:00 am. All students present on September 30 had their picture taken. November 4 will be a retake day for any picture retakes and students not present on September 30. E-academy students were welcome to come to school for pictures as well. If you did not bring your child for a picture, more details will come about November 4.
Information on ordering picture packages was sent home with students. In addition, the following link can be used to pre-order photos:
Network Photography Picture Ordering Link

Franklin Winter Concert
Monday, November 15, 2021 @ 6:00 pm
Kindergarten, First Grade, and Second Grade Families: SAVE THE DATE! Monday, November 15th at 6pm will be Franklin's Winter Concert! All students in Kindergarten, 1st Grade, and 2nd Grade will be performing. All families and friends are invited to attend. Ms. Mindock will be sending out more information in the coming weeks. Her email is as follows: maralee.mindock@oshkosh.k12.wi.us

Walk to School Day
October 8, 2021
Franklin will be participating in Walk to School Day on October 8. Students are encouraged to walk to school that day if they are able to. Students that participate in the event will be entered into a drawing to receive prizes.
Halloween Parade
Friday, October 29 - 1:45 pm
Your child may choose to wear fall colors or bring an appropriate costume to put on for an afternoon party. To promote a festive environment at Franklin School, we ask that students wear costumes that are of a non-violent nature. Please be aware that costumes may not include weapons per school board policy 443.51. In addition, students who wear masks or costumes not suitable for our environment will be asked to remove them. Students will need to wear a protective face mask with their costume.
Parents/Volunteers will not be allowed in the building on this day. However, there will be a parade outside of the school building (weather permitting) that parents are welcome to attend beginning at 1:45 pm
As always, learning and safety are our primary concerns. With your help and cooperation, our school family can complete our important schoolwork and have a little seasonal fun too!
Franklin Costume and Dance Party
Friday, October 29, 2021
5:30 to 7:30 p.m.
The Franklin PTO will be sponsoring a Fall Dance on Friday, October 29, 2021 from 5:30 to 7:30 p.m. in the Franklin Elementary School Gym. Students may choose to wear a Costume. All Children must have an adult with them throughout the entire evening. Students and parents need to wear personal protective masks --no costume masks may be worn over personal protective masks. Thank you to Nicole Feutz for organizing this event. Please click on the following link for the PTO Event Flyer:
Fundraisers
Thank you for participating in the Kwik Trip Scrip Card Fundraiser, the Rocky Rococo Family Night ($400.44) and Pizza Ranch Family Night ($352.00).

Music Room News
Hello to all Franklin Families! Click THIS LINK to view a newsletter from Ms. Mindock, your student's music teacher. Have a great day!

Franklin will be participating in the Art to Remember program. Mrs. Mueller, Franklin's Art Teacher, will be providing details at a later date with ordering information. You can click on the link here to get an introduction to what Art to Remember is all about: Art to Remember Flyer
America's Most Practical and Entertaining Parent Seminars
Parenting the Love and Logic Way® CURRICULUM
A six-week training program designed by the Love and Logic® Institute, Inc.
Would you like to feel more confident as a parent?
Would you like to have more fun parenting?
Would you like to feel more relaxed at the end of the day?
Answers to:
♥ "How do I get them out of bed in time to catch the school bus?"
♥ "How can I stop my children from bickering and fighting?"
♥ "How do I get my children to help with the chores without an argument?"
♥ "Is there a way to discipline my toddler in public without creating a scene?"
♥ "How can I get my teenage daughter to come home at the agreed-upon time?"
♥ "How do I get him to stop spitting his peas and whining at dinner?"
………and many other day-to-day parenting frustrations.
Parenting is the world's most difficult job. Over 700 Oshkosh area parents have completed this non-judgmental course in a relaxed setting. They learned practical parenting skills and used them immediately. You can too!
Who: Anyone who works with kids or has children of their own. Join us!
Seminar is a total of 3 sessions:
Monday from 6:00 p.m.-8:00 p.m. at South Park Middle School: 10-25-21, 11-1-21 and 11-15-21
Cost: $10 for the cost of the manual
To register for sessions, please contact Jodi Gunckel at jodi.gunckel@oshkosh.k12.wi.us or leave a message at 424-0431 ext. 2720.
Please e-mail the following information to register: name, address, phone number, names and ages of your children or the children you work with, what schools they attend and how you heard about the seminars.
We look forward to meeting you!
OASD Food Service Positions Available
The Oshkosh Area School District is looking for help in multiple school locations:
Part - Time:
CT Elementary - Lunch Position - 2.5 hours / day
Oaklawn - Lunch Position - 3 hours / day
Oakwood - Breakfast - 2 hours / day
Oakwood - Lunch - 2 hours / day
Roosevelt - Breakfast - 2 hours / day
Washington - Temporary Breakfast - 2 hours / day
Washington - Temporary Lunch - 2.08 hours / day
North High - Assistant Cook - Breakfast Program - 5.75 hours / day
North High- Assistant Cook - CACFP Program - 5 hours / day
North High - Assistant Cook Float - 5.75 hours / day
North High - Cook Helper - Dish Machine - 5.75 hours / day
North High - Cook Helper / Server - 5.75 hours / day
West High - Assistant Cook Float - 5.75 hours / day
West High - Cook Helper - Dish Machine - 3.5 hours / day
West High - Cook Helper - Dish Machine - 5.5 hours / day
Full Time:
North High - Kitchen Manager - 8 hours / day
Substitutes - 5 positions - all area schools
To apply for these positions, go to the following link: https://wecan.education.wisc.edu/#/


Mrs. Tiedt's
Parent Connection
Dear Franklin Families:
I've created a mailbox for you to reach me by clicking on the following link: Mrs. Tiedt's Parent Referral Mailbox. You may also reach me via email: nicole.tiedt@oshkosh.k12.wi.us or by phone at 920-424-0078 ext 1528.
I am in each classroom every other week teaching guidance lessons. Please ask your student about the website that I've created for them as well. Click here to check out Mrs. Tiedt's Counselor Connection Website.
This is a stressful time for everyone. Remember we are here for you. If you need anything, check out this Oshkosh Area Community Resources link.
If your family is experiencing difficulty at home, I would like to provide additional support at school. I understand that you are not always able to share details and that's okay. If your child is coming to school after a difficult night, morning, or weekend, please call me and just tell me to "Handle with Care." Nothing else needs to be said or asked. This will let me know that your child may need extra time, patience, or help throughout the day. Don't be afraid to ask for help. We are all in this together. We'll get through this.
Check below to see what's happening this month in guidance!
Wishing you well,
Nicole Tiedt
September/October 2021
Newsletter
What's Happening in Guidance?
Welcome Back Franklin Falcons! During the months of September and October we will be focusing on the role a School Counselor plays.
What Does a School Counselor Do? We will also learn about self-regulation and how to keep our bodies safe and calm.
Sometimes our emotions get overwhelming and it becomes difficult for us to control our emotions. In October we will be learning about our brain and how our brain and our bodies work together to help keep us safe. Here's a short video that can help us to understand how this works: Why do we lose control of our emotions?
Coping Strategies are the skills and activities we use to help us regulate our emotions. We will be talking about what strategies we can use when we are feeling these emotions. Every person has their own coping strategies that work best for them. This just makes sense because each of us are unique! What works for one person, may not always work for another!

Salvation Army Seasonal Assistance Program
Please click on the following link to view the flyer that was sent home with all students regarding the Seasonal Assistance Programs at the Salvation Army such as Coats for Kids and Toys for Tots. Sign up for this year's programs are online only.
Seasonal Assistance Program Link

2551 Jackson St. • Oshkosh, WI 54901 •
920-651-9960
Hello OASD Parent,
My name is Hannah Wind and I work at the Oshkosh Area Community Pantry. I want to reach out regarding our food services and the food assistance your child may have received from Feeding Hungry Kids this summer. We want to work together to best support your child's needs and provide holistic help if needed.
You may notice that your child has some additional food items coming home with them this 2021 fall semester. This comes from our School Pantry Program where our pantry tries to provide a variety of healthy snacks, including some allergy-friendly options that your child is able to choose from, an emergency stash of meal items they are able to take home and some fresh fruit. If there are items that you do not want them to take, please let them know the next time.
Thank you for allowing us to contribute to the schools, we hope that we are able to assist in your child's success. If you would like additional food and services, please visit us at 2551 Jackson St. inside the St. Vincent De Paul building to the left. It is easy to register your family to shop and your kids can even shop for their own food in our Kids Corner. The required documentation for every adult in the home is photo ID AND proof of address. For every child in the home, you will need a social security card OR proof of insurance OR birth certificate. Our hours are listed on our website at Oacptoday.org.
If you have specific questions, comments or suggestions about the program, please call or email me at manager@oacptoday.org and I will do whatever I can to help.
Thank you again!
Hannah Wind, Program Manager
(920)651-9960 x2
www.oacptoday.org

Change of Clothing
Our younger students are strongly encouraged to keep a change of clothing in their backpack in the event they soil their clothes due to recess activities, lunch spills or health issues. Due to space limitations, we do not keep extra clothing at school to accommodate these needs. Parents/Guardians will be called to bring needed clothing. In addition, parents of students who have ongoing bathroom accidents may need to come into the building to assist their child.