May/June 2022
5th Grade
DARE Graduation and Moving On Ceremony
Thursday, June 2
8:00 to 9:15 am
Grade 5 students will gather in the Franklin Gymnasium for DARE Graduation and a Moving on Ceremony to recognize the completion of their time at Franklin Elementary School.
Important Visitor Information
Parents/Guardians of Grade 5 students are invited to attend this event. Our OASD School Policy requires that all visitors check in at the office for a visitor badge. Your driver's license is required. To pre-register for this event and have a visitor badge ready for you upon arrival, please contact Becky Kleven in the School Office at 920-424-0078 "press 0" or via email rebecca.kleven@oshkosh.k12.wi.us If you do not pre-register, be prepared to wait in line to go through the office to get your visitor badge.
Safety Patrol Belts
Please make sure that you turn in your Safety Patrol Belt to Mrs. Hollis or the office before you leave for summer break.
Mrs. Tiedt's
Parent Connection
Dear Franklin Family,
I've created a mailbox for you to reach me by clicking on the following link: Mrs. Tiedt's Parent Referral Mailbox. You may also reach me via email: nicole.tiedt@oshkosh.k12.wi.us or by phone at 920-424-0078 ext 1528.
I am in each classroom every other week teaching guidance lessons. Please ask your student about the website that I've created for them as well. Click here to check out Mrs. Tiedt's Counselor Connection Website.
This is a stressful time for everyone. Remember we are here for you. If you need anything, check out this Oshkosh Area Community Resources link.
If your family is experiencing difficulty at home, I would like to provide additional support at school. I understand that you are not always able to share details and that's okay. If your child is coming to school after a difficult night, morning, or weekend, please call me and just tell me to "Handle with Care." Nothing else needs to be said or asked. This will let me know that your child may need extra time, patience, or help throughout the day. Don't be afraid to ask for help. We are all in this together.
Check below to see what's happening this month in guidance!
Wishing you well,
Nicole Tiedt
May -June 2022
Newsletter
What's Happening in Guidance
It is Teacher Appreciation Week May 2nd - 6th. We are thankful for our teachers and staff here at Franklin Elementary. Please join me in celebrating them.
In May we will be focusing on transitioning to our new grade level.
To our fifth graders, we are sad to say goodbye, but happy for your future endeavors. We will be taking a walking field trip to Tipler Middle School on May 25th to tour the school and learn more about Middle School! We wish you well 5th graders!
May is Mental Health Awareness month.
.
Thank you Franklin Families for your support of the PTO Fundraiser Night at Culver's. Franklin PTO does not have their earnings yet.
LONE ELM PIZZA FUNDRAISER
Thank you Franklin Families for your support of the PTO Pizza Fundraiser. The PTO made $2200
Classroom Assignments for 2022-23 School Year
Requests DUE by Friday, May 6
The Oshkosh Area School District Policy #434 provides parents the opportunity to fill out a request form for a specific classroom for consideration at the building level based on an educational need for your child. "Request for Specific Teacher or Class Assignment Forms" can be picked up in the school office or on the district webpage using the following link: Request for Specific Teacher or Class Form. All request forms must be turned in to the school office by Friday, May 6. A great deal of time and effort is put into creating balanced classrooms. All classroom requests will be reviewed; however, they may not be honored. Late forms will not be accepted.

STUDENT SUPPLY LISTS
2022-23
Please click on the following link to view the supply lists for the 2022-23 school year:
Franklin Elementary Supply Lists

JUMP ROPE FOR HEART
Jump Rope for Heart envelopes went home with students on April 27. These envelopes are due back to school on Thursday, May 12. Franklin's Jump Rope for Heart celebration will be on May 19.
Thank you, in advance, for your participation in the great event for our students!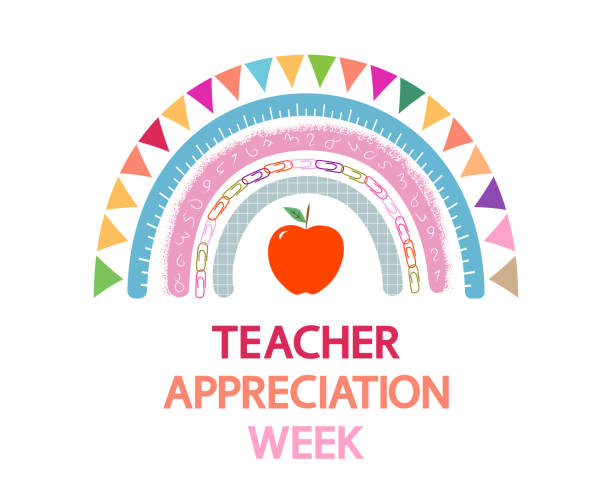 PTO Teacher Appreciation Luncheon: May 3
Just a reminder...If you signed up to bring items for the Teacher Appreciation Lunch on May 3, those items should be brought to the school office before 10:00 am on May 3. Thank you to those families who signed up to participate.
Field Day - May 31
(June 1 - Rain Make-up Date)
Franklin students will participate in Field Day Activities on the afternoon of May 31. Please make sure they have tennis shoes, a water bottle, and are dressed for outside activities.